Shree Sonal Clutch Motors.
51 - Yamuna Estate Part - 2,
Near Chirag Estate,
Revabhai Estate, C.T.M.,
Ahmedabad - 380026
Gujarat, India.
Quality Policy
---
Shree Sonal Clutch motors / N.P. Engineering is a leader in the Clutch Motor , electric motor & Gear market. Our superior engineering and design have resulted in motor solutions that provide higher output and better performance and are scalable for multiple applications.
Our engineering department has developed patented technologies behind the industry's most efficient components. Now, we're expanding your options with a scalable, dual platform off-the-shelf hybrid motor program. Our High Voltage Hairpin (HVH) and Integrated Starter Generator (ISG) platforms will lower current cost barriers and spur the adoption of hybrid technology.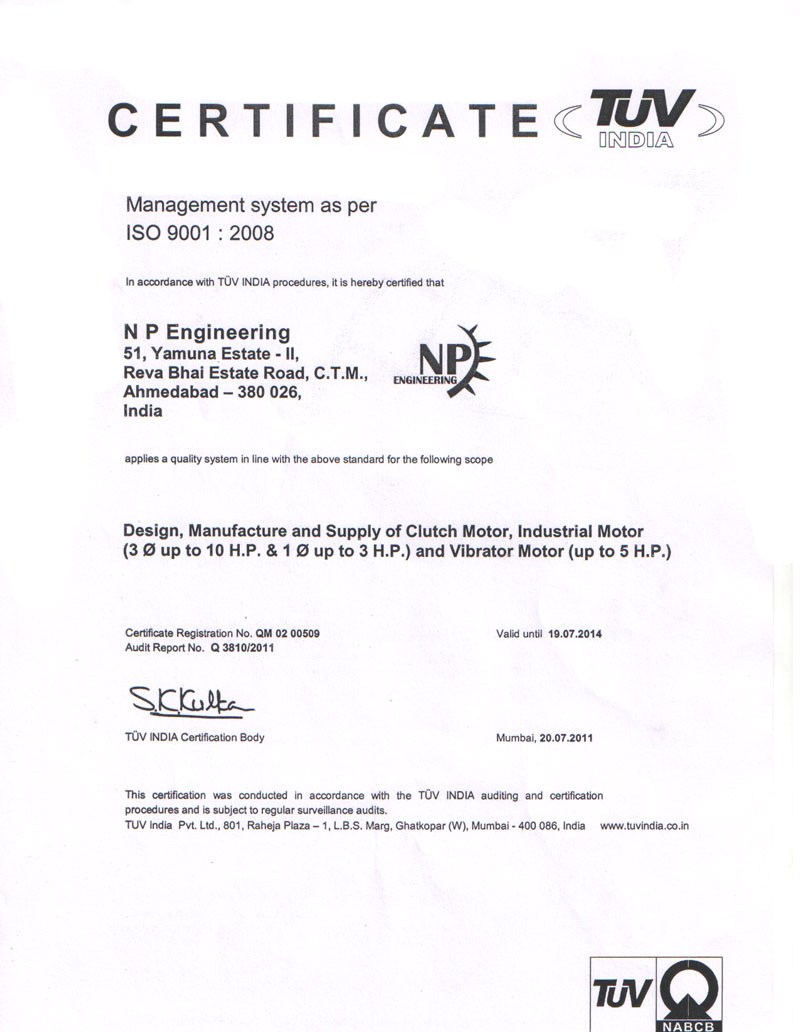 With the best & hybrid motor testing facility in Ahmedabad, N.P. has been instrumental in developing hybrid testing protocols for the industry. Our testing procedures and quality assurance processes meet and exceed the requirements of the largest international manufacturers, with thousands of hours of validation and testing under extreme conditions. When you purchase N.P. products, quality is guaranteed.

We're laying the road map for tomorrow's hybrid market. Our full portfolio of product options and capabilities – both those currently on the market and those in development – position you for the open road!